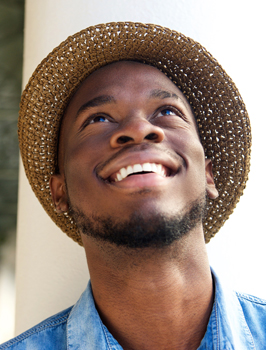 ClearCorrect is a sophisticated alternative to metal braces. Now, you can create a straight and even smile without wires, brackets, or bands.
Dr. Szierer and his team would love to give you a beautiful smile with ClearCorrect invisible braces! To find out if you are a candidate for ClearCorrect, schedule a free consultation at our office today.
Do you have teeth that are crooked, crowded, or gapped? ClearCorrect may be a convenient solution. After a few impressions, we can design a series of invisible aligners that will gently push your smile into greater alignment.
For best results, wear your aligners all of the time, except when eating, drinking, brushing, or flossing. Fortunately, ClearCorrect shouldn't change your lifestyle or inconvenience you too much. Most patients find the clear plastic aligners comfortable and easy to adjust to.
Enjoy the benefits of the innovative ClearCorrect system at Sophisticated Smiles!
ClearCorrect can:
Improve the way you bite
Improve your alignment
Enhance the appearance of your smile
Prevent TMJ disorder and other bite or teeth disorders
Make it easier to take care of your teeth
Many patients prefer ClearCorrect to metal braces because:
ClearCorrect offers greater comfort
ClearCorrect is virtually undetectable
ClearCorrect is easy to wear and clean
You can continue to eat all your favorite foods while you wear ClearCorrect braces. While your friends may notice that your smile is becoming straighter and more beautiful, they don't have to know how or why! Many adults and teen patients opt for invisible braces so that they can maintain a mature or professional appearance.
Come ask us about ClearCorrect
To create a perfect smile without interrupting your life, contact our office and ask about ClearCorrect. For patients with standard cosmetic dental imperfections, ClearCorrect is an outstanding option.
We look forward to seeing you and consulting with you about your smile goals!