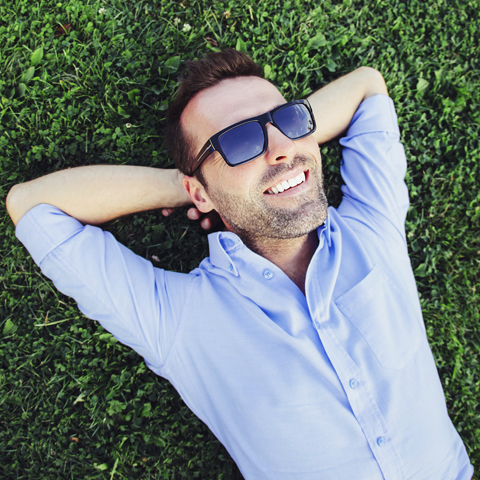 Sophisticated Smiles doesn't feel like a corporate space. We go out of our way to give patients a comfortable experience each time they visit our office.
Sophisticated Smiles is different from the normal dental office. We bake food right here in the office. We offer patient amenities, comforts, and entertainment.
Not only do we create a cozy atmosphere here, but we also genuinely care for each of our patients. We don't offer temporary fixes–instead, we focus on meeting your long-term goals.
Dr. Mark Szierer and his team believe that your comfort level is of the utmost importance. We work hard to ensure quality procedures along with an enjoyable experience.
Whether you need a standard cleaning, dental implants, or a root canal, we're here to make your procedure pleasant. With patient comforts and dental sedation options, we are confident that we can alleviate your anxiety and make your time with us stress-free.
Standing apart from other dental offices
We think you'll notice there's something different about Sophisticated Smiles. Our practice doesn't feel like a dental office at all. It exudes comfort and class.
We care about each patient as an individual. You are a person first, and a patient second! We provide the best technologies and services, and we offer patient luxuries and entertainment to make you feel right at home.
Professionals who genuinely care
Dr. Szierer focuses on your overall needs. If he can't fix your smile the best way possible, he won't touch it. He's not just in dentistry to make a few dollars–he wants to ensure your smile's success for years down the road.
At Sophisticated Smiles, we take a comprehensive approach, offering a wide variety of services. Our talented professionals make proactive decisions so that we can prevent dental damage, rather than react to it.
Safely reducing your anxiety & improving your experience
First and foremost, we try to make you feel comfortable with:
Friendly professionals who are honestly interested in your success
Patient comforts, refreshments, and amenities
Advanced, painless procedures
Local anesthesia to numb the affected area in the mouth
We also provide oral conscious sedation. We follow the anxiety reducing protocol, offering anxious patients one dose the day before their procedure so they can relax and get some sleep, and then one dose the day of their procedure so they can feel completely at ease.
Come experience true comfort at Sophisticated Smiles. To learn more about how we can deliver better dentistry, contact our practice today.