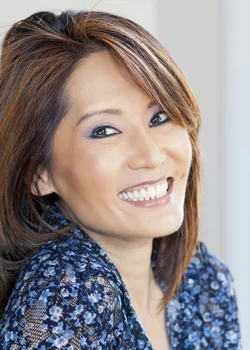 Periodontics is the branch of dentistry that focuses on the health of the bones and tissues surrounding and supporting the teeth. It is critical to preserve these structures in order to prevent tooth loss, jawbone dysfunction, and an altered appearance.
Many Americans suffer from some level of gum disease, so Dr. Szierer offers effective and easy treatments at Sophisticated Smiles. If you have swollen gums or gums that bleed easily, let's treat them now before the situation progresses.
We provide non-surgical periodontal treatment to restore the health of your gums and bone. Together, we can ensure you have a healthy foundation for a smile that will last a lifetime!
Deep cleaning with ultrasonic scaling & root planing
The objective of scaling and root planing is to remove the bacteria that is causing the inflammation of the gum tissue and bone.
Our deep cleaning process is a relatively comfortable and non-surgical procedure that will quickly restore your oral health. Scaling and root planing will halt gum disease and get it under control. It will protect your teeth while improving your breath and the appearance of your smile.
We use advanced ultrasonic instruments to increase your comfort and the success of the procedure.
Scaling involves removing the calculus and plaque from the surfaces of the teeth and roots. We may also choose to deliver an antimicrobial agent below the gums to reduce bacteria buildup.
Planing removes any surface dentin that is contaminated by toxins and tartar. During planing, our professionals smooth the root of the tooth to prevent further buildup and promote proper healing.
Your comfort is key!
We want to make your dental experience here different than those experiences you have had in the past. Our professionals genuinely care about each patient. We offer various comforts and amenities, and provide a warm and welcoming environment.
To schedule a gum disease exam or treatment, or to ask any questions you may have, contact Sophisticated Smiles today.