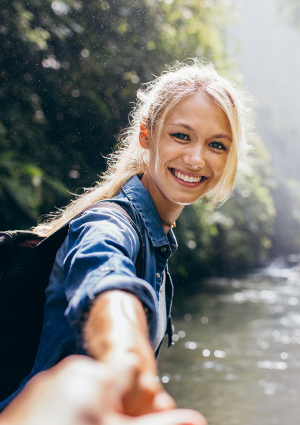 Let's design your stunning Hollywood smile. With the help of simple cosmetic dentistry treatments, you can reverse teeth stains and smile blemishes.
Dr. Szierer would love to help you reach your smile goals and give you a new sense of confidence. While we give you a new and improved smile, you will also enjoy patient comforts and amenities. We hope you enjoy the welcoming atmosphere at our office.
Professional Whitening
Unlike over-the-counter whitening options, Dr. Szierer uses first class whiteners that are powerful and safe. He uses the most effective whitening agents that penetrate deeply beneath the surface of the teeth to release stains.
Invisalign Braces
Have crooked teeth, but hate the idea of wearing metal braces? Invisalign may be the perfect solution for you. These invisible aligners are custom-made to fit your teeth and shift them to their ideal positions. Patients find Invisalign treatment comfortable, subtle, and convenient.
Porcelain Veneers
We fabricate beautiful porcelain veneers tailored to meet your unique smile needs. These ultra-thin shells of porcelain can cover up chips, cracks, gaps, and discoloration. You can rapidly change the shape, size, or shade of one or more teeth with dental veneers.
Dental Crowns
For badly discolored, broken, or decayed teeth, we offer personalized dental crowns. Your crown will improve the esthetic of your grin while also restoring the strength of your bite.
Full Mouth Restoration
Perhaps you need more than one procedure to bring the smile of your dreams to life. Dr. Szierer offers full mouth reconstruction, which involves a series of procedures specifically designed to meet your needs. Trauma, genetics, and decay are no match for our incredible smile transformation treatments.
The cosmetic experts of Sophisticated Smiles would be honored to give you a different kind of dental experience. To enhance both your health and beauty, give us a call today.