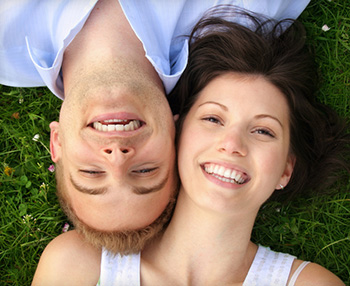 Dental Crowns
Dental crowns are personalized restorations that are placed over damaged teeth. If porcelain veneers, fillings, or inlays aren't enough to restore your functional smile, dental crowns may be the right solution.
At Sophisticated Smiles, we often recommend porcelain crowns because of their natural look and durability. We carefully craft each dental veneer to ensure the best fit and excellent esthetic.
Dental crowns are used to improve broken, worn down, or decayed teeth. Crowns can:
Restore the original shape and size of a damaged tooth
Replace old fillings that are large and cracked
Protect the remaining natural tooth structure from dangerous levels of exposure
Restore and safeguard your comfort
Provide long-term wear resistance and durability
Produce an exceptional natural appearance
Dental Bridges
Dental bridges are one of the most popular and reliable ways of correcting tooth loss. A dental bridge can replace your missing teeth and your youthful facial appearance, and restore the functionality of your smile!
Whether you are missing one or several teeth, a dental bridge is a viable option for you. Traditional bridges include a series of crowns, with the two on the ends placed over the natural teeth adjacent to the gap. We craft every bridge with precision and artistry, based on your exact specifications.
Dental bridges are great for:
Restoring chewing and speaking ability post-tooth loss
Preventing remaining teeth from shifting out of position and becoming crooked
Protecting your full and youthful facial structure
Preventing bone loss and gum disease
Maintaining your new dental work
Remember to care for your crowns or bridges with meticulous brushing, flossing, and professional dental cleanings. That way they can last for years to come, giving you a beautiful and healthy smile.
Receive quality restorations at Sophisticated Smiles
For more information about restoring your optimal smile, arrange a visit at Sophisticated Smiles today!