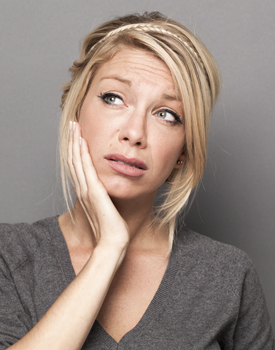 Are you suffering from tooth pain? The best solution may be a root canal at Sophisticated Smiles.
When decay reaches the pulp (the soft inside of the tooth that contains the nerves and soft tissues), the tooth becomes diseased. The only way to save the natural tooth is with root canal therapy.
Root canal treatment includes removing the damaged pulp and diseased portion of the tooth. Our dentist refills the space and strengthens the tooth with a crown or filling.
Root canal therapy will restore function to your tooth, and relieve all of the pain. Keeping your teeth healthy is our goal! We can restore or salvage even the most severely damaged of teeth. To schedule an exam, contact Sophisticated Smiles today.
Providing effective and expedient treatment
Our dental professionals use the latest dental technology to clean the damaged tooth and remove every trace of infection. Once the tooth is clean, your dentist will seal the internal structure of the tooth off from further infection and exposure.
We offer high root canal treatment success rates, well over 90%. We hope to restore your health and comfort right away, and help you avoid extraction, with root canal therapy.
We go above and beyond to look after your comfort!
Our experts care greatly for you and your comfort. Because your happiness is our first priority, we use only the latest in dental technology, techniques, and equipment. We promise to make your procedure as effective and comfortable as possible.
Patients are often pleasantly surprised by their root canal treatment. They are welcomed into our inviting office by dentists who really care. They are treated to patient comforts and refreshments, and are also offered sedation options to ensure total relaxation.
Schedule your consultation today
If you have a damaged tooth, or are experiencing dental pain, discomfort, or swelling, don't put off a consultation. Call our office right away so our doctors can have a look at your tooth.