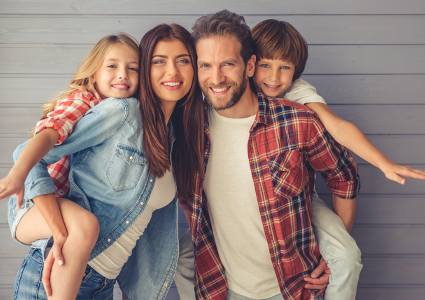 Welcome to Sophisticated Smiles, where we strive to give you and your loved ones a lifetime of oral health and comfort! Dr. Szierer and his team utilize updated technology and preventative dentistry to protect your smile.
We hope you enjoy being in our dental office, which doesn't actually feel like a dentist's office at all. We strive to keep you entertained, comfortable, happy, and well fed during every appointment!
Dr. Szierer is an expert in a wide variety of services. He is proactive instead of reactive, and honesty is his policy.
To schedule your next general appointment in our Flemington, NJ, office, contact our office today.
Cleanings, fillings, and exams
Having cleanings and exams every six months is foundational to whole body health. Within about one hour, Dr. Szierer will carefully assess your teeth and gums. Our hygienists will remove the stubborn plaque buildup that you may have trouble removing on your own at home.
If your exam reveals your teeth need treatment for decay and disease, we will write up a treatment plan customized to your needs and preferences. One of the easiest ways to reverse chips and cavities is with tooth-colored fillings. These subtle treatments are matched to your smile and can be completed within minutes in our office.
Brightening your smile's future with sealants
Dental sealants are thin plastic coatings that are painted over the chewing surfaces of the back teeth. Dental sealants can be used to prevent decay in patients of all ages, but are especially beneficial for children.
Our back molars have rough and uneven surfaces that tend to attract and hide bacteria. It is difficult to clean these back teeth, leaving them at risk for painful tooth decay. Sealants fill in the grooves and crevices, keeping bacteria out!
Comprehensive care at Sophisticated Smiles
We provide those high quality services that you and your loved ones need to live a healthy lifestyle. Dr. Szierer can strengthen your smile or help you design an all-new smile aesthetic.
Call us today at Sophisticated Smiles to chat about your oral health needs or to schedule your next appointment!