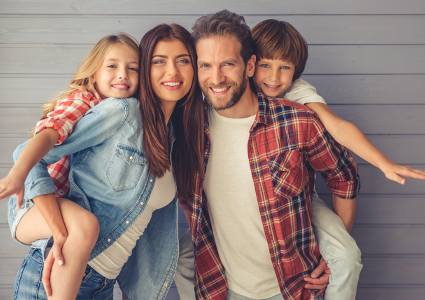 Welcome to Sophisticated Smiles, your Flemington general and family dentist office, where we strive to give you and your loved ones a lifetime of oral health and comfort! Dr. Szierer and his team utilize updated technology and preventative dentistry to protect your smile.
We hope you enjoy being in our dental office, which doesn't actually feel like a dentist's office at all. We strive to keep you entertained, comfortable, happy, and well fed during every appointment!
Dr. Szierer is an expert in a wide variety of services. He is proactive instead of reactive, and honesty is his policy.
To schedule your next general appointment in our Flemington, NJ, office, contact our office today.
Cleanings, fillings, and exams
Having cleanings and exams every six months is foundational to whole body health. Within about one hour, Dr. Szierer will carefully assess your teeth and gums. Our hygienists will remove the stubborn plaque buildup that you may have trouble removing on your own at home.
If your exam reveals your teeth need treatment for decay and disease, we will write up a treatment plan customized to your needs and preferences. One of the easiest ways to reverse chips and cavities is with tooth-colored fillings. These subtle treatments are matched to your smile and can be completed within minutes in our office.
Brightening your smile's future with sealants
Dental sealants are thin plastic coatings that are painted over the chewing surfaces of the back teeth. Dental sealants can be used to prevent decay in patients of all ages, but are especially beneficial for children.
Our back molars have rough and uneven surfaces that tend to attract and hide bacteria. It is difficult to clean these back teeth, leaving them at risk for painful tooth decay. Sealants fill in the grooves and crevices, keeping bacteria out!
What should I look for in a family dentist?
The best way to choose a family dentist overall is to feel comfortable with the dentist and staff. They should be fun, educational, compassionate, and professional, all at the same time. Below are some other things you should consider when choosing your family dentist:
Quality of experience
Quality of services
Location
In-house technology
Services offered
Cost
How emergency cases are handled
What will a family dentist do on your first visit?
Your family dentist will complete a dental exam. In addition to the exam, an assessment of the jaws, bite, gums, and oral tissues to check the growth and development. A gentle cleaning might occur if needed, followed by polishing teeth and removing plaque, tartar, and stains. If required, Drs. Jackson and Wascher may provide fluoride and a mini-lesson on the most effective way to floss and brush.
What is the difference between family dentistry and pediatric dentistry?
General dentists may treat younger children to basic dental cleanings. For more stringent procedures, children often visit a pediatric dentist. Pediatric dental services specialize in dental care for children under 18 years of age. Our Flemington dental clinic can easily perform other procedures such as a root canal, implant-retained dentures, and basic cosmetic dentistry.
Some parents find it easier to visit the same dentist with their children. In this case, family dentistry is an ideal choice. Family dentists do not specialize in treating just one age group. They are also well-versed in oral disease treatment for every phase of life.
Do I need A Family Dentist?
Having a family dentist may be the best decision you could make for your whole family. Oral health is critical. Besides having a great smile, oral hygiene reduces infections, heart disease, and even cancer. It's a crucial part of your and your family's overall health and wellness.
A family dentist treats young children, teens, adults, and the elderly and provides proper oral care during every life stage. By choosing a family dentist, you'll build a long-term relationship with your dental care provider. That relationship results in a higher level of dental health.
If you are ready to find out how a family dentist can enhance the oral health of your entire family, then please check out the map for directions before you stop by our practice. We can't wait to meet you.
Comprehensive care at Sophisticated Smiles
We provide those high quality services that you and your loved ones need to live a healthy lifestyle. Dr. Szierer can strengthen your smile or help you design an all-new smile aesthetic.
Call us today at Sophisticated Smiles to chat about your oral health needs or to schedule your next appointment!