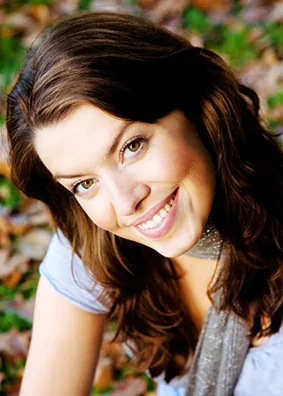 Major celebrities use beautiful veneers to design their ideal smiles. When you visit an experienced and careful dentist like Dr. Szierer, you, too, can create your perfect smile with porcelain veneers!
What are veneers?
Dental veneers are ultra-thin porcelain laminates that are attached to the front part of the tooth with special adhesives. Because it is only attached to the surface of the tooth, most of the healthy tooth can remain untouched.
Porcelain veneers are highly aesthetic and can be matched to your natural teeth. They can mask any flaws in your smile, including:
Gaps
Staining
Dullness
Chips
Slanted or rotated teeth
Crookedness
Misshapenness
Teeth that are too short
Veneers can give you a more even, straight, and bright white grin.
Traditional veneers will give you the best result, and only require a 0.5-1 mm reduction of the front tooth surface.
Choosing the right veneers dentist for your smile transformation
Mistakes can be made with porcelain veneers. If the veneers are too opaque or not quite customized to your unique smile, the result may look a little unnatural.
At Sophisticated Smiles, we are confident that we can give you a stunning smile that both looks and feels real. We offer different shape options, and involve you in your smile transformation process.
Designing your best look at Sophisticated Smiles!
Many patients are thrilled that they can skip braces and dental crowns but still get the smile of their dreams with porcelain veneers. There's no easier way to correct a variety of smile imperfections with just one easy procedure.
No one will ever be able to tell your veneers from true and beautiful teeth. Every patient is different, and we look forward to giving you that smile you have in mind! To schedule your visit, contact Sophisticated Smiles today.